Home Buying Class in
Brampton & Mississauga
Ontario Helps More 
Than 200 Buyers Like Nick
and Shanti Find Their Dream Home...
Mississauga, Ontario – Buying a home is a complex process. Title Insurance – inspections – negotiations – mortgages. To help ensure that your home purchase is profitable and problem free, six area companies have teamed up to sponsor a home buyer's class to teach you the secrets of successful home buying.
The class is presented in an information packed two-hour format and held at 2980 Drew Rd in Mississauga. Whether you personally own a home or whether this is your first time, you will learn new tips and strategies for getting the best buy and the best mortgage.
At the class, you'll learn:
How much home can I afford?

What government programs do I qualify for?

How many zero down home loan programs do I qualify for?

What are closing costs?

What are the important differences between new and resale homes?

What programs do I qualify for that will pay my closing costs?

Do I qualify to receive up to $10,000 of Free Government Money?

Home inspections – do I need one?  What do they look for?

What are the eight steps involved in buying a home?

Can I see my credit report? Is my credit good enough?

What's the best way to find the right home before anybody else?

How do mortgages work?  What do lenders look for?

How to avoid paying thousands more than what the home is actually worth, without even knowing it!

How can I tap into the Realtor database to find the best homes before anyone else?
There Are More Than 151 Types Of Home Loans!? Do You Know Which One Is Best For You?
You may be able to buy more home than you think. Or maybe you can reduce your monthly payments by 25% or more. Just by taking a few simple steps, you could raise up to $13,000 (or more) using at least three existing buyer credits, incentives and government programs.
We'll take the confusion away and replace it with practical, down-to-earth knowledge that you can use now. We'll make it simple. From getting started to getting moved in, we'll lead you all the way through the process.
At the class you will receive a FREE Buyers Manual to get you started in the right direction.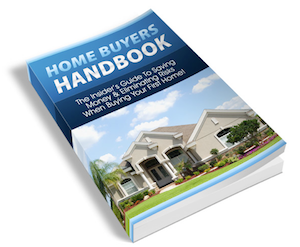 This and lots of other information is yours free with absolutely no obligation of any kind.
Here's what graduates have said about the Mississauga Buyer Class:
"Very informative. Friendly and well-explained." - Andy.

 

"The presenters were knowledgable and interesting. There are a lot of little things to be learned -- take notes and ask questions." - Nick

 

"Really enjoyed it. Great experience. Learned a lot of little things we may not have thought of." - Paul

 

"Everything that was said was helpful and informative to me. I came into the seminar knowing almost nothing, now I know a lot more than I did. The experience was very good." - Santhi

 

"Definitely a must-take class." - AJ.

 

"The most helpful things we learned were tax savings and RRSP programs, house inspection problems (besides the obvious) and additional costs involved. I would strongly advise attending because it's a great starting point to a very overwhelming decision!" - Jas 

 
There is NO CHARGE for the Class (although we gratefully accept Food Bank Donations at the door), and you can bring a guest – but you must pre-register.
Class Presented By:
Jimmy Singh, Real Estate Team, Remax Gold Realty
Karan Singh, GtaMortgageExperts
Sandhu Law, Barrister and Solicitor
Jason, Expert Home Inspections
Canadian Mortgage and Housing Corporation (CMHC)
Class Location:
Next Class Time and Date:
Saturday, January 23rd
1:00 pm - 3:00 pm
YES! I'd like to register for the upcoming class: